Overview
Understanding why there is a difference between your bank account balance and the bank account balance in Sole.
About the two different balances
Your banks balance is the up to date account balance (as per your bank's current statement).

The balance in Sole is the bank balance that is displayed in Sole (based on your last refresh).
How do I fix the difference?
When you refresh your bank feed, the latest transactions (if cleared by your bank) will be imported into Sole and there should no longer be a difference.
If your issue is persisting, please contact us through:
The 'get in touch' button on the right bottom side of your screen
Email us directly at support@soleapp.com.au
Note: Sole automatically refreshes your bank feed three times a week
When you click on "Your Balance" on the Dashboard, you will see 2 balances:
Bank Balance:
The Bank Balance is a record of all your transactions.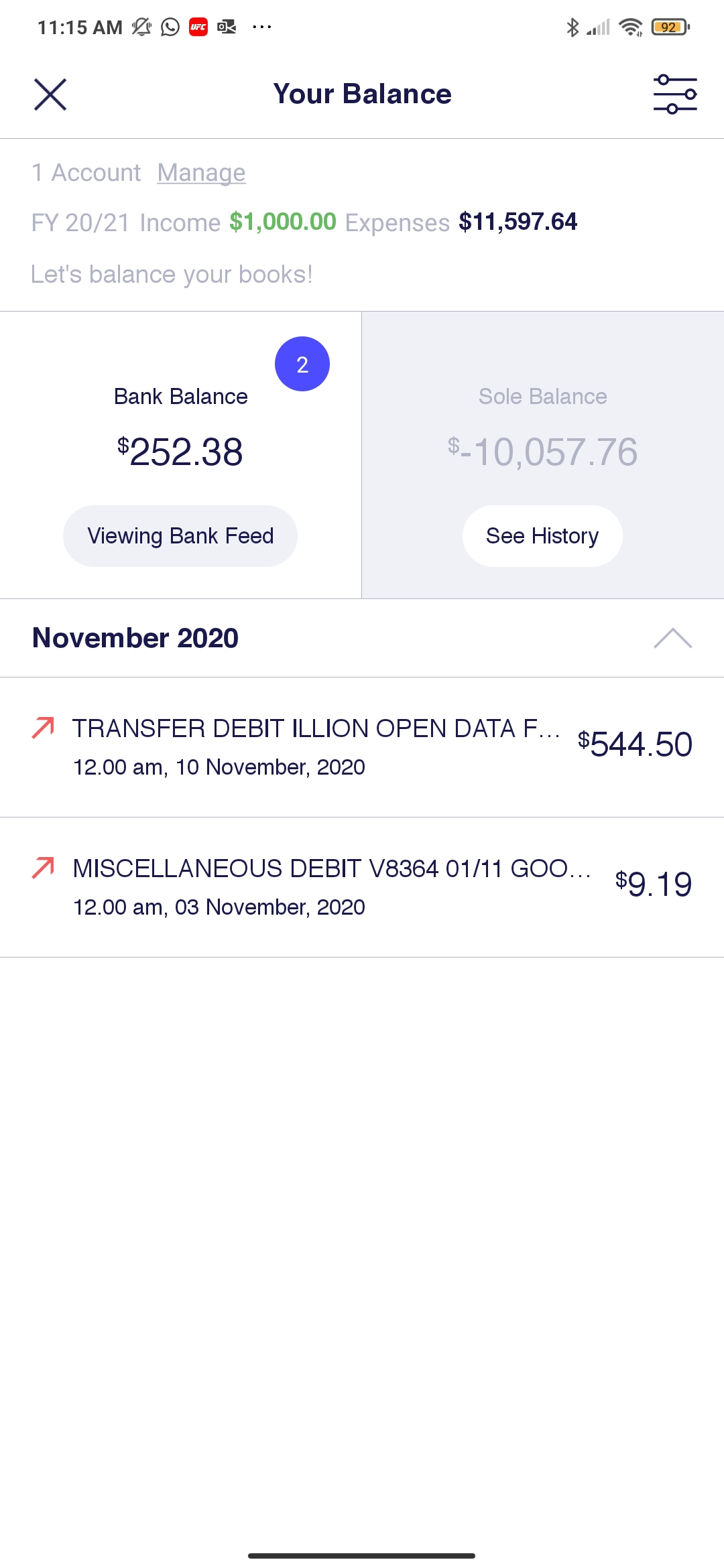 The goal is to regularly match transactions (click
here
for a guide on how to match transactions).
Sole Balance:
The Sole balance is a record of all transactions that have been matched.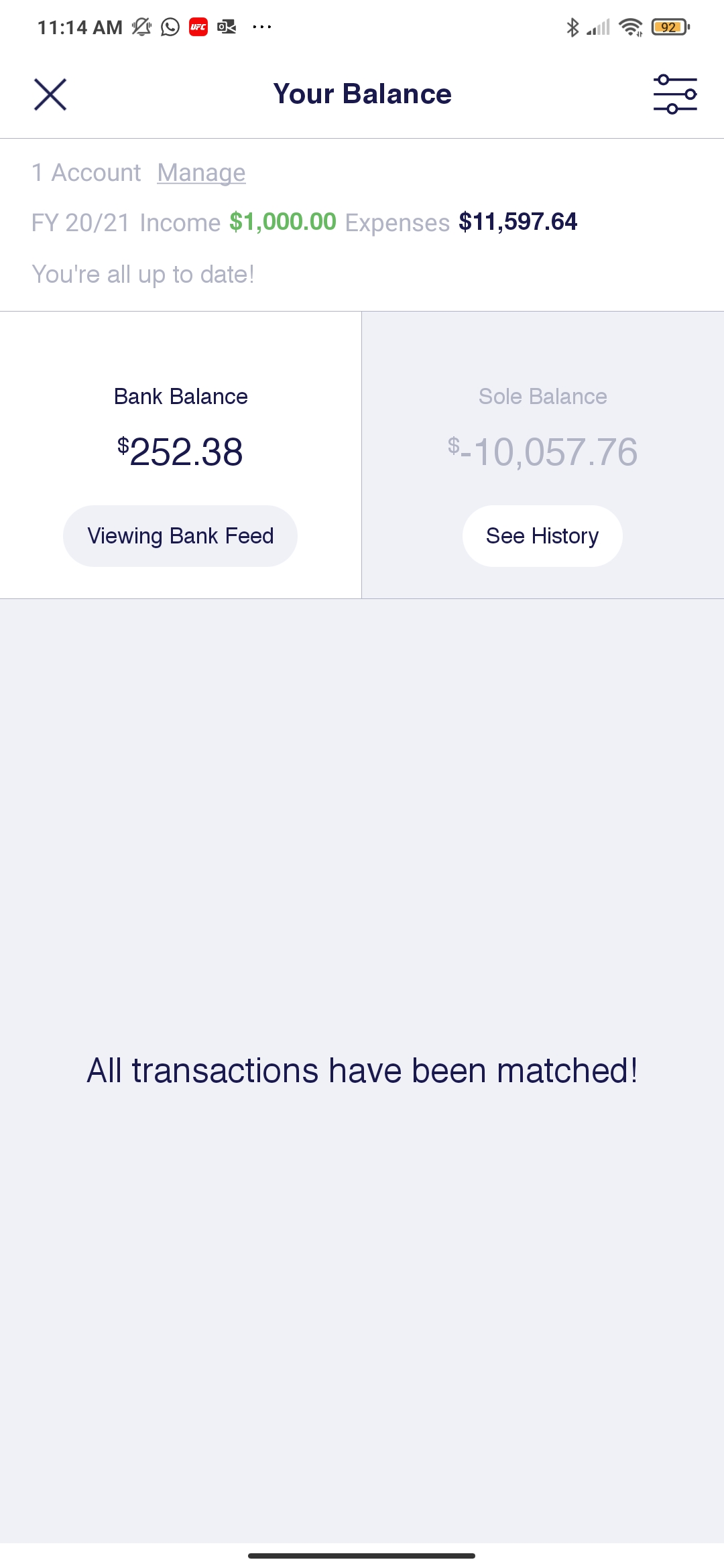 The Sole Snapshot graph on the Dashboard reflects your Sole Balance.