When you click on "Your Balance" on the Dashboard, you will see 2 balances:
Bank Balance:
The Bank Balance is a record of all your transactions.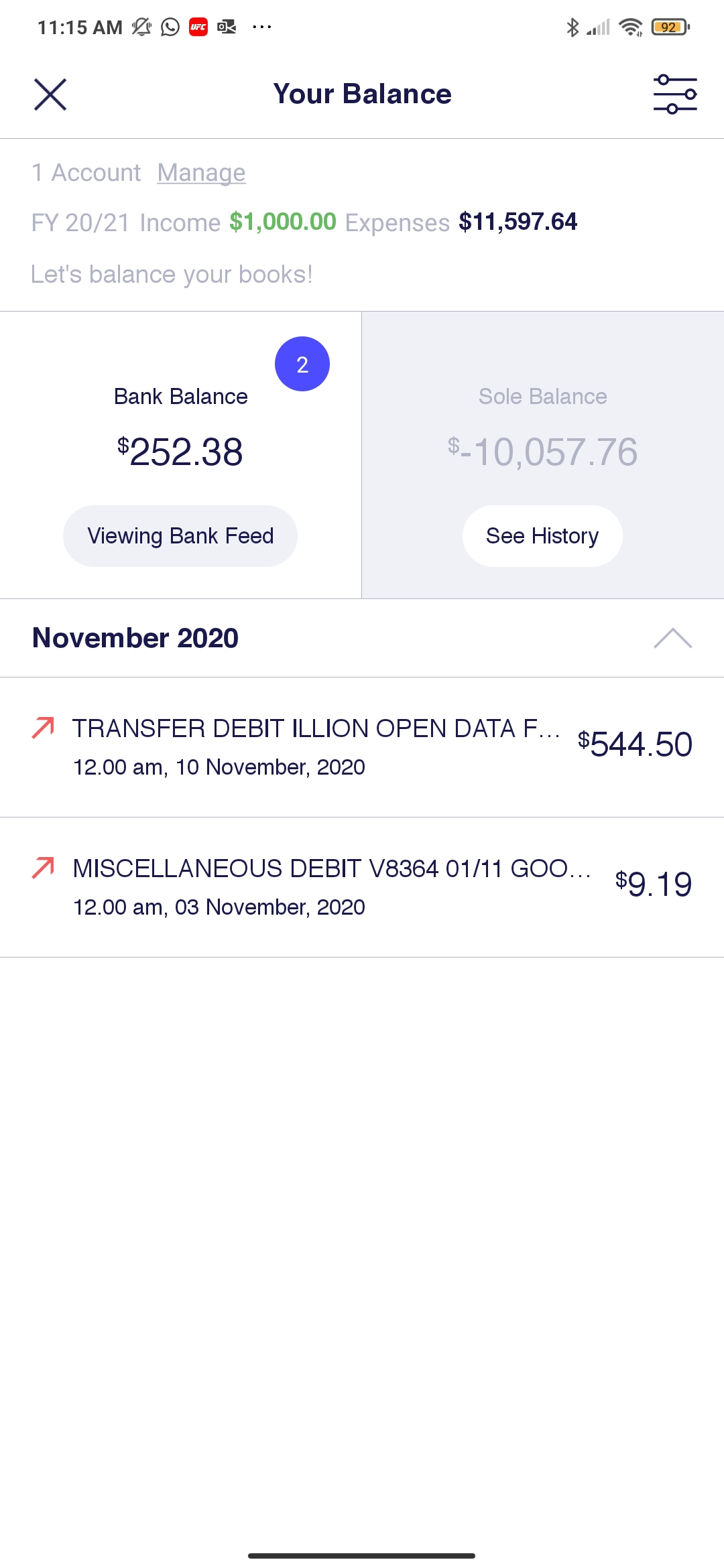 The goal is to regularly match transactions (click
here
for a guide on how to match transactions).
Sole Balance:
The Sole balance is a record of all transactions that have been matched.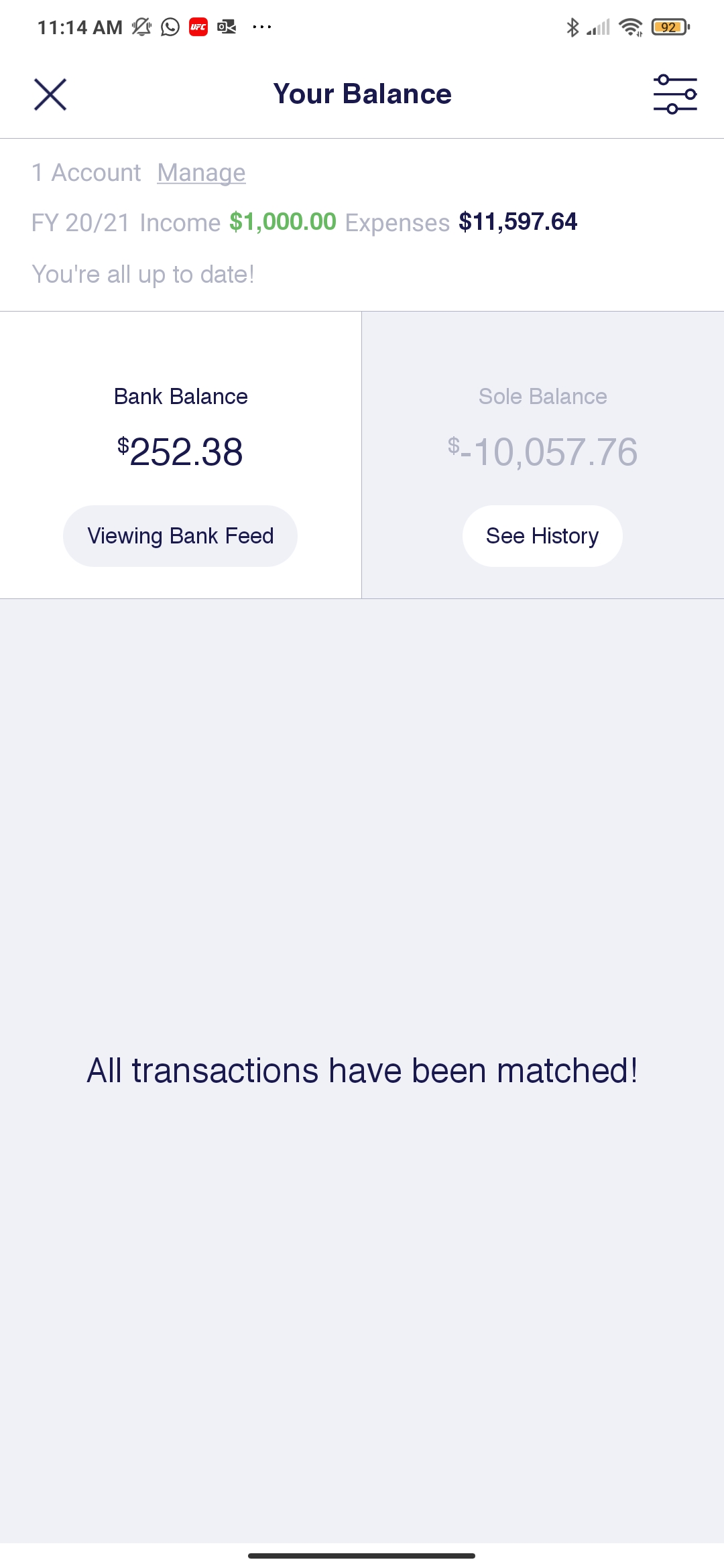 The Sole Snapshot graph on the Dashboard reflects your SOLE Balance.