Overview
The below article outlines the features on the Dashboard
Your Balance
Your Balance: Highlights your linked bank account balance
Quotes and invoices
You can see all your quotes and invoices in the "Business" tab at the bottom of the screen:
1. Quotes: Provide the estimated cost for a particular job or service to a customer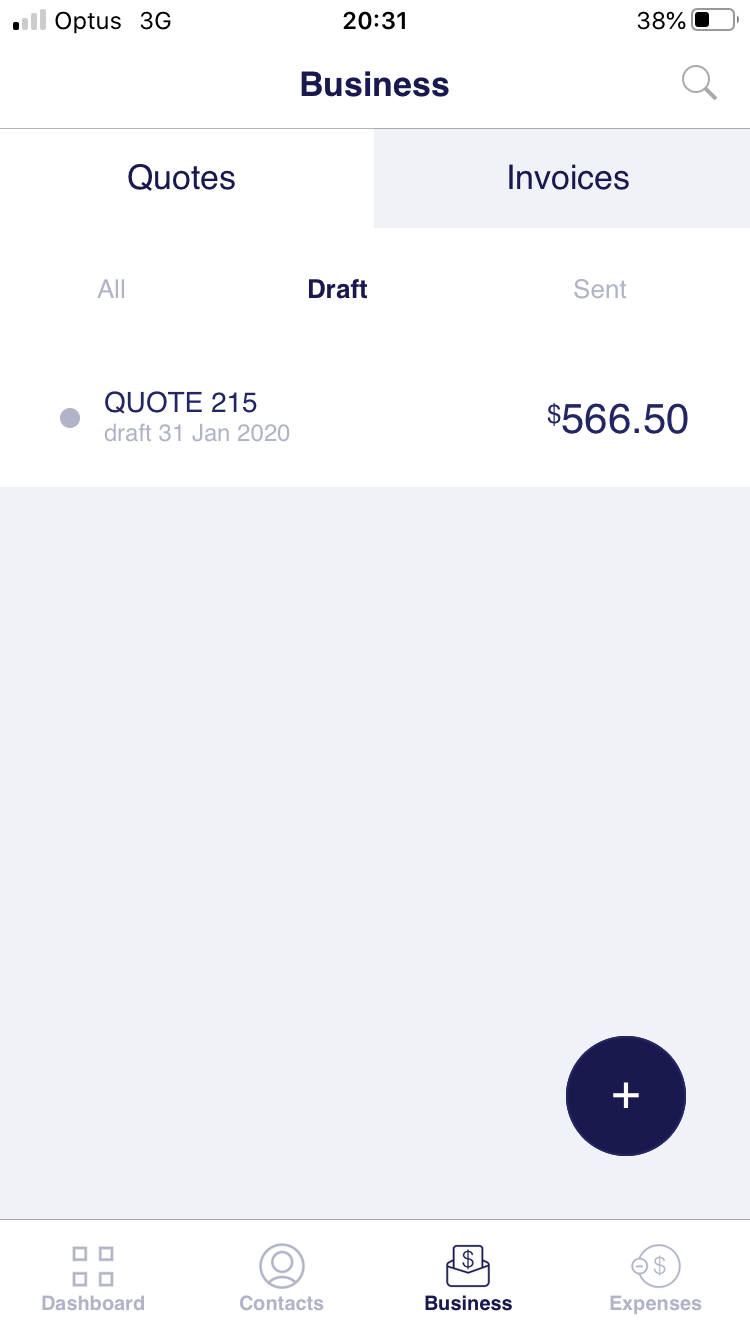 2. Invoices: Indicate the total dollar value of invoices that are:
Due - invoices that you are expecting to be paid
Overdue - invoices that have not been paid within your agreed terms and need following up
Draft - invoices that you have not actioned, but are ready to go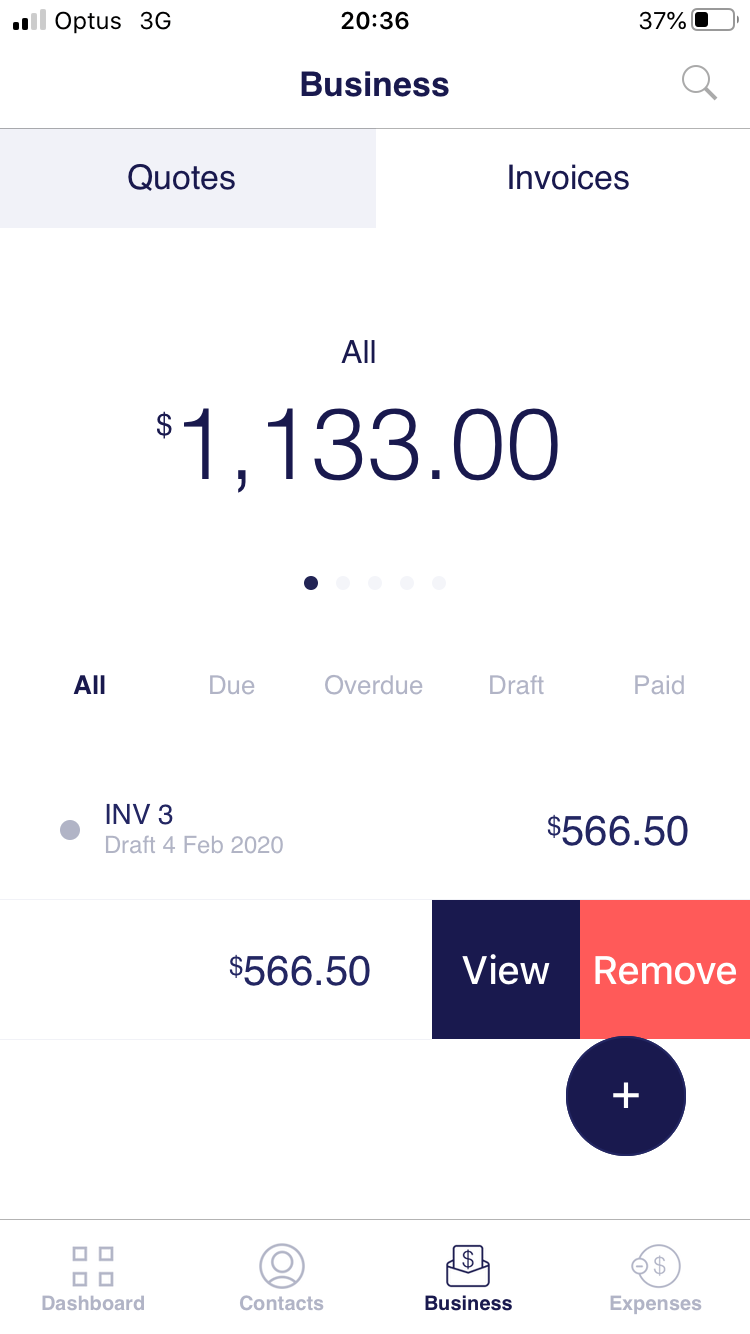 FINANCIAL SNAPSHOT:
1. Cashflow
The cashflow graph indicates the cash received (or cash inflows) and the cash paid (or cash outflows). Think of it as a water tank: water comes in at the top and drains out the bottom. So to keep your tank nice and full: you want more coming in than going out.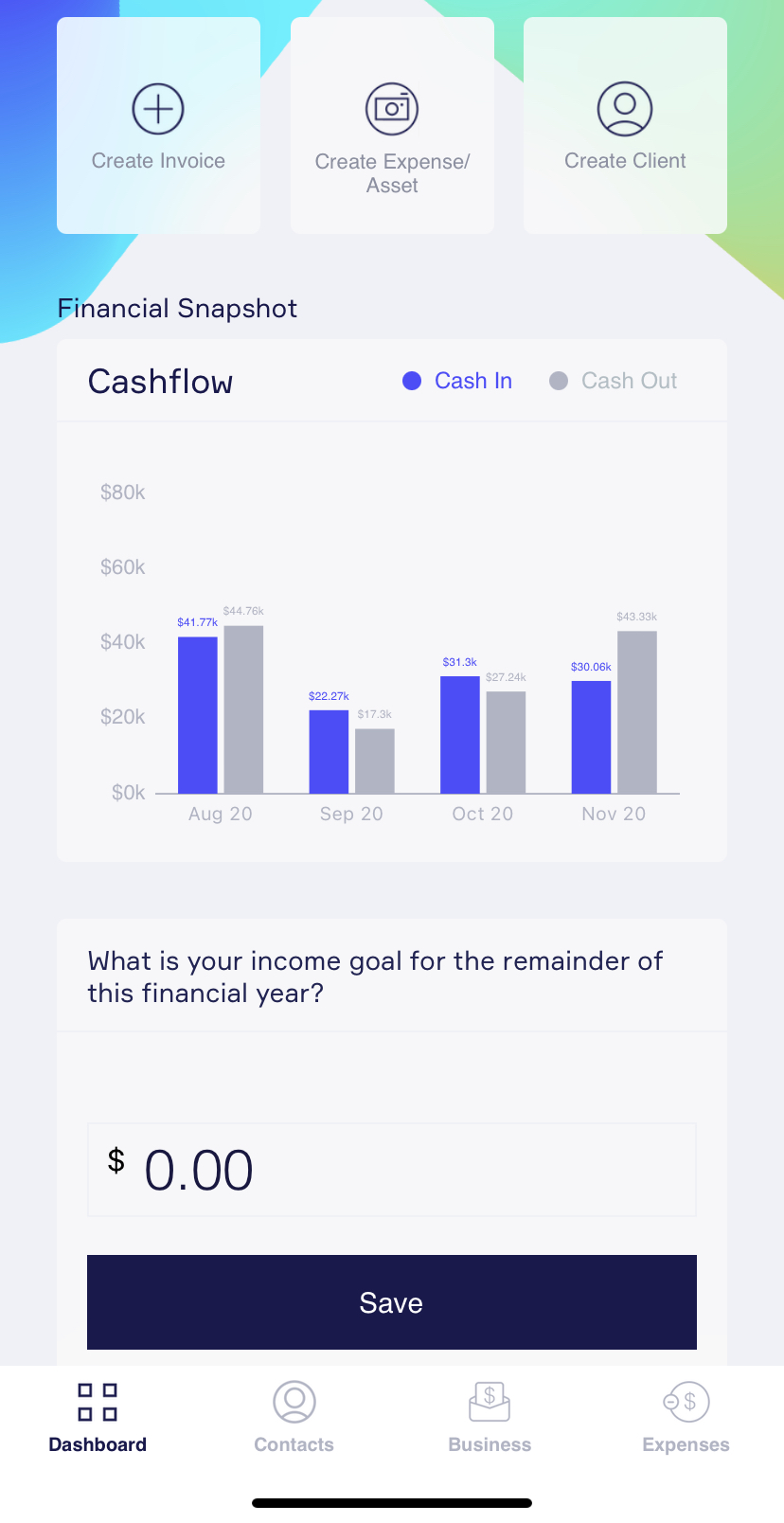 2. Sole Snapshot
The Snapshot graph allows you to set your financial goal and it outlines your performance against this goal. It helps keep you on track!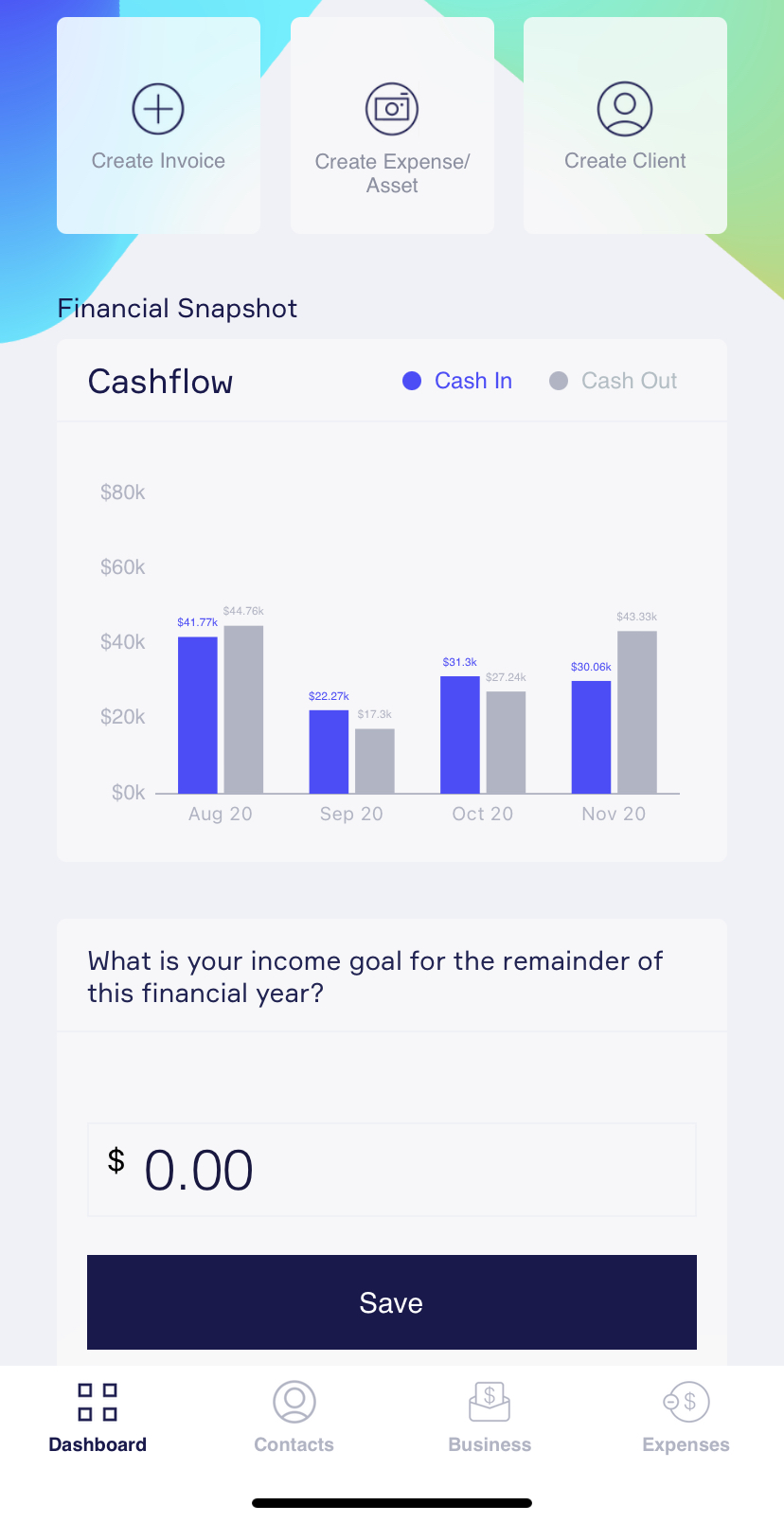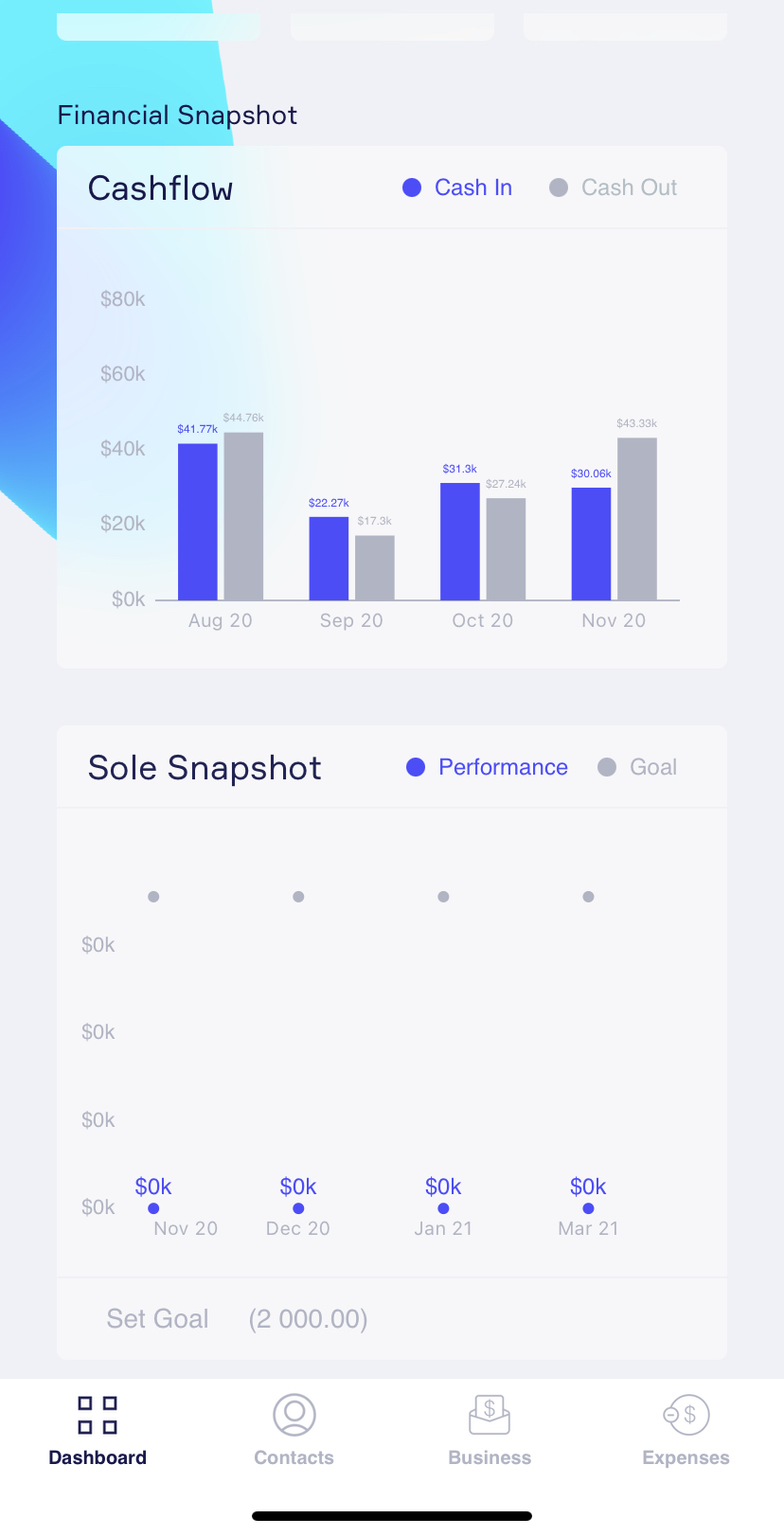 Your performance in the graph updates as you match transactions in your bank account. For more information, click here.
Quick Links
"Quick links" is a shortcut to:
create an invoice
create an expense/asset
create a client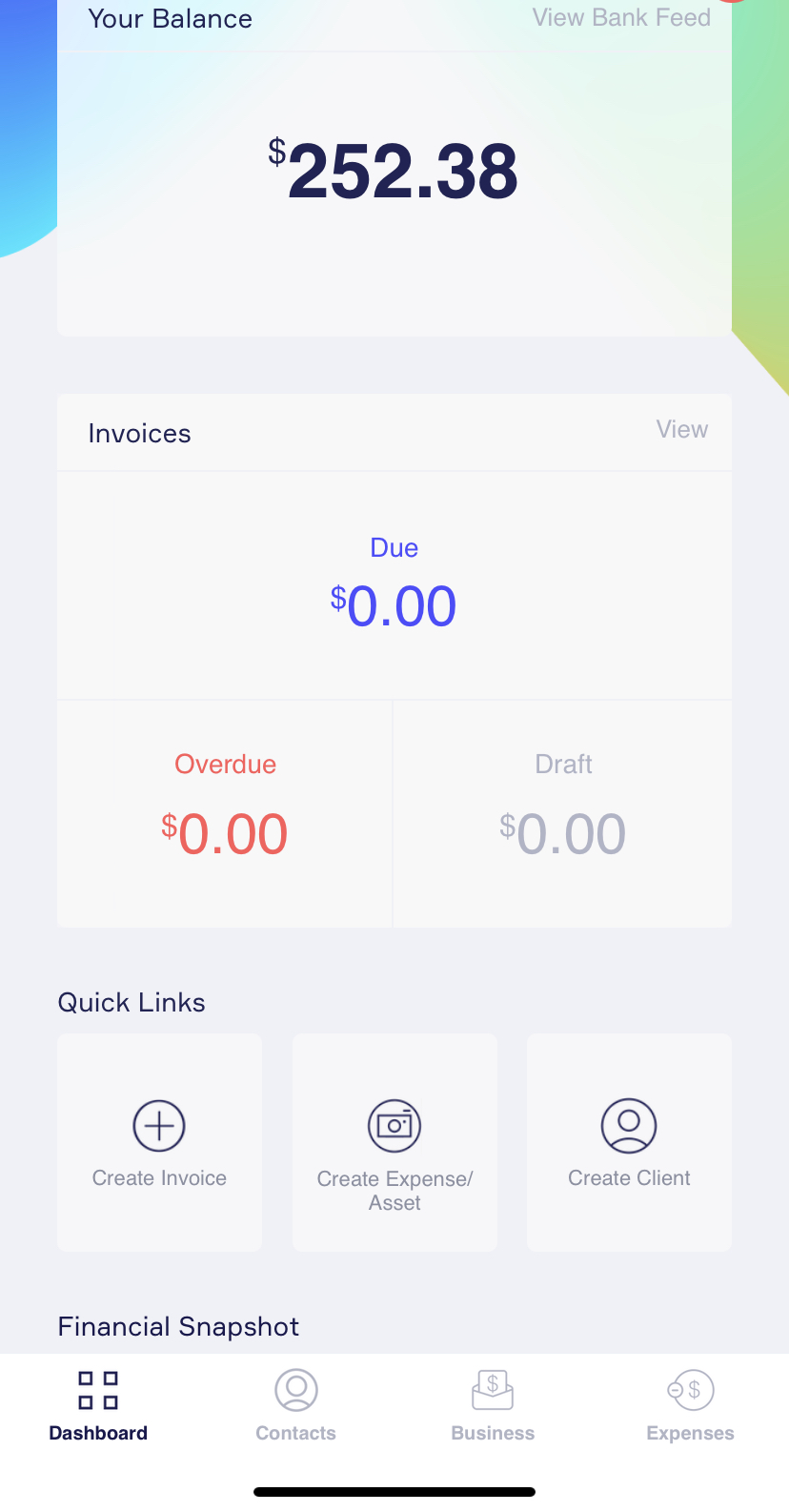 1. Create Invoice
A quick link to create an invoice, so there is no need to navigate to the "Business" tab at the bottom of the screen
Remember you can view and search for all your quotes/invoices in the "Business Tab"
2. Create Expense/Asset
A quick link to upload an expense or create an asset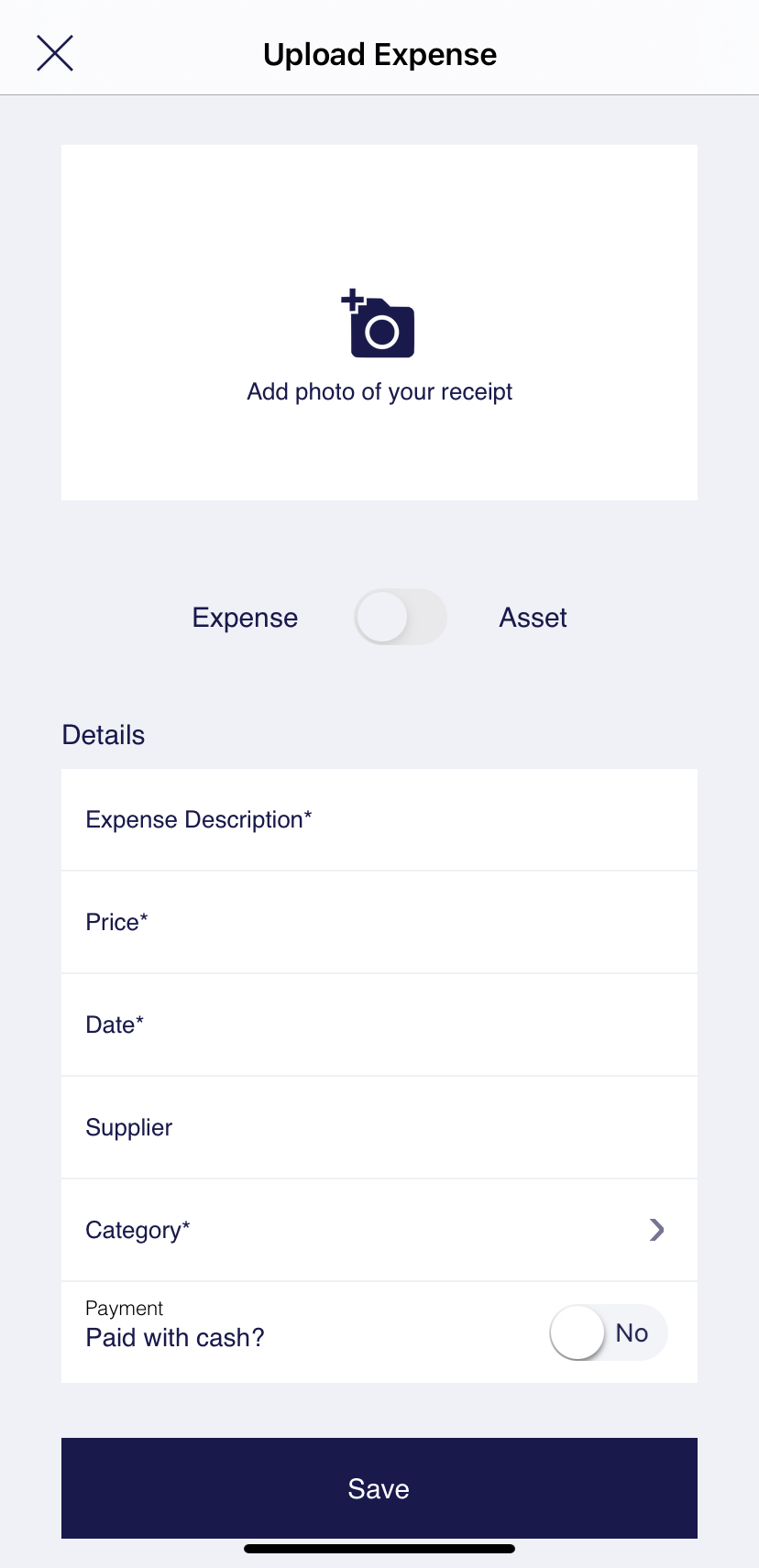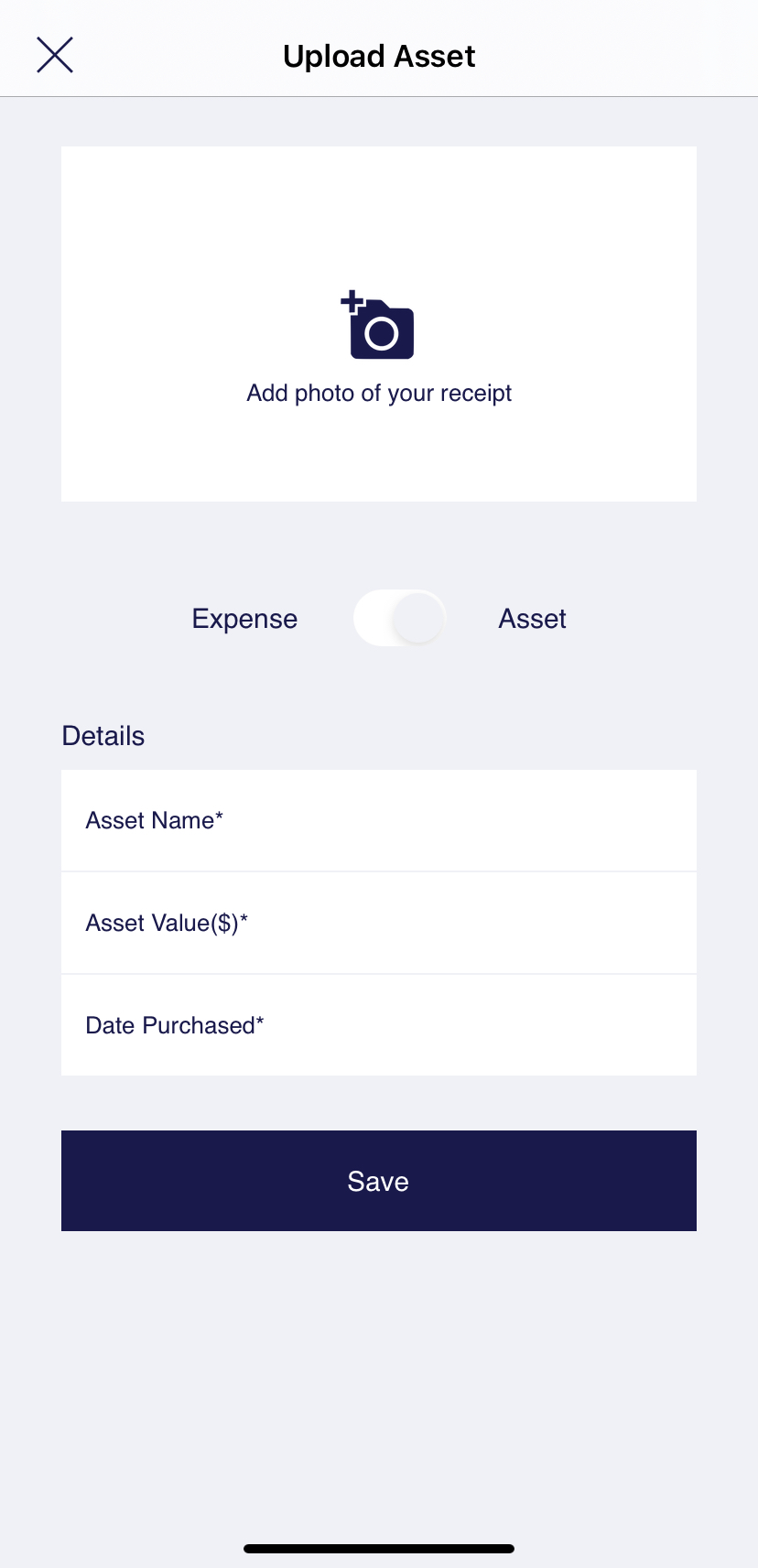 Remember that you can easily match your expenses in your bank feed
You can view and search for all your expenses in the "Expenses" tab at the bottom of the screen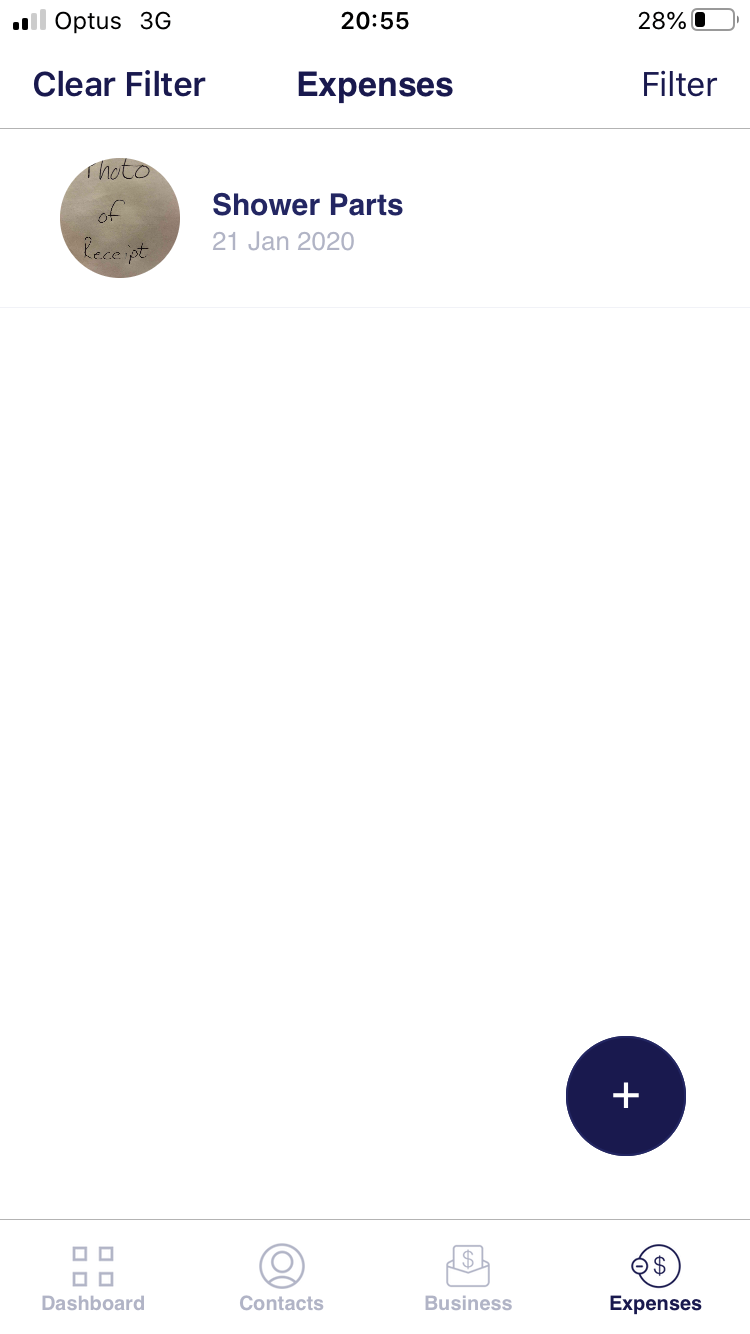 3. Create Client
A quick link to add a client to your contact list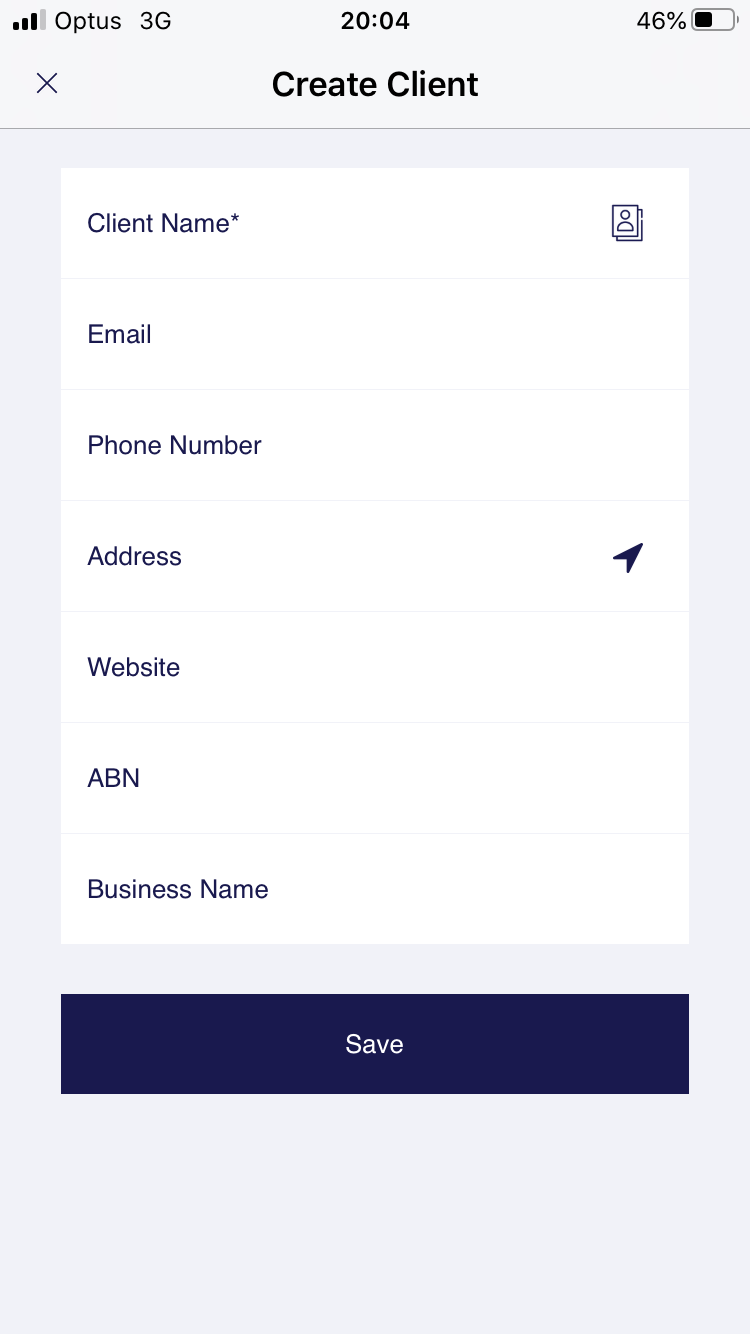 Remember to allow Sole access to your contacts so that it can manage all your contacts in one location
You can view all your client and supplier contacts in the "Contacts" tab at the bottom of the screen